Let's say you have been put out of your old home, and you have little time to come up with an affordable replacement.
You could always move into a low-income housing unit. Based on Affordable Housing Statistics, over 11 million Americans are now paying more than half of their monthly salary to rent. This increased 30 percent over the last five years.
What are Low-Income Housing Programs?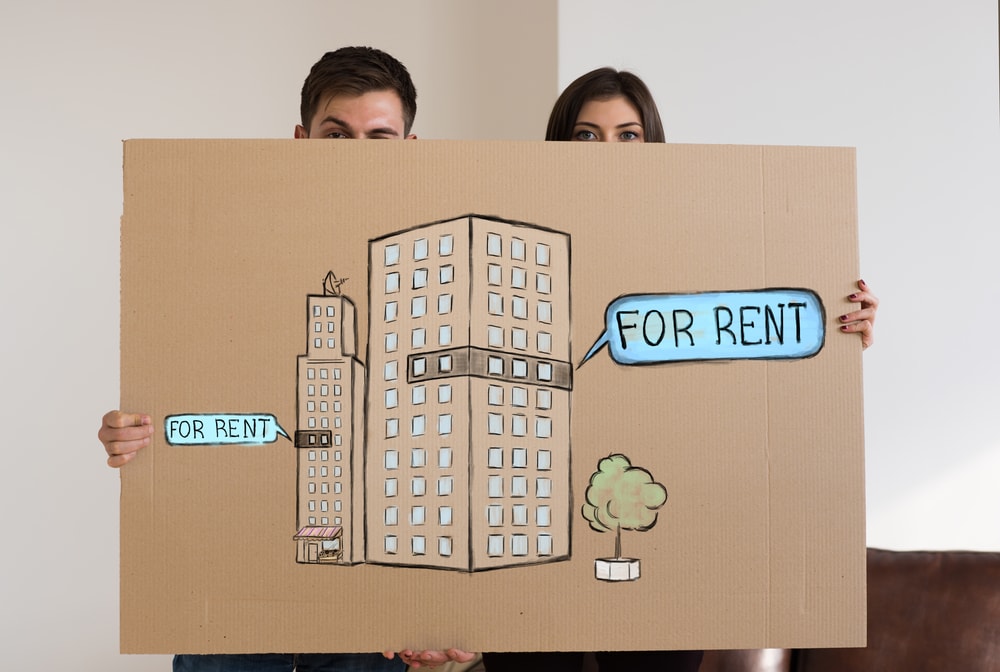 A lower income housing program offers affordable housing units to families, the elderly and people with disabilities.
This gives you the chance to have a decent and safe living situation. You can find public housing in every shape, size, and type.
Everything from the high-rise apartments for an elderly couple to single-family houses is all available to people.
In fact, according to the U.S. Department of Housing and Urban Development, over 1.2 million households now live in the public housing units. Over 3,300 HA's take care of the management of it.
This is all provided to low-income residents at a rental payment that they can afford. If you're looking for low-income housing for rent, you should understand how the income limit will vary from one region to the next.
You might also look here at the income limits. Low housing can make it more affordable so that you don't pay half your work check to your rental company.
What are Affordable Housing Programs?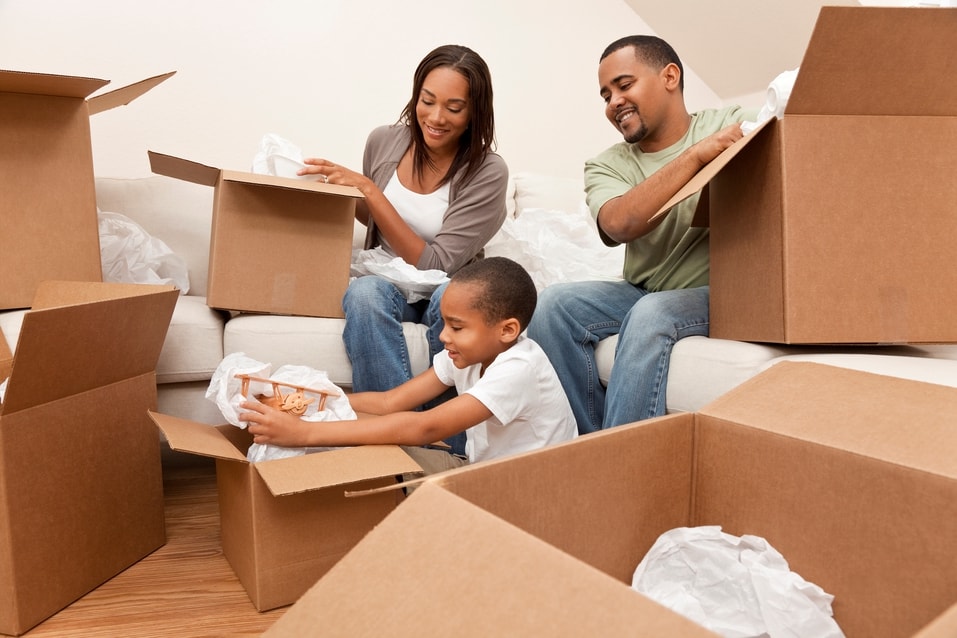 While this technically only classifies as a four-letter word, the state and federal governments both have thousands upon thousands of pages on the regulations and laws related to affordable rental housing.
The biggest thing about this type of house is how it won't cost you over 30 percent of your family's income. This means you can get far more affordable housing while still being able to pay the bills.
Why did the US government choose 30 percent as the marker?
In general, the country has agreed that we should not have paid over 30 percent of what we earn to have housing.
When you have 70 percent left over from rent, you have plenty of money leftover to buy clothing, food, and transportation.
Anyone who spends more than 30 percent of their income on house expenses is considered to be overburdened with their rental payments.
Subsidized housing is the answer to these skyrocketing rental payments.
Millions of Americans have found it a struggle to keep up with their rental payments.
In fact, for a modest, two-bedroom apartment, renters need to earn at least $20.30 per hour if they can even afford housing.
This entire industry centers itself around providing Americans with affordable housing, and you have dozens of different programs that have been designed as a way of making this housing more affordable than ever before.
Some of the examples of these housing programs include:
Section 8 Housing Choice Voucher Program
HUD
Public Housing Projects
Project-based Subsidies
Difference between Low Income Housing and Affordable Housing?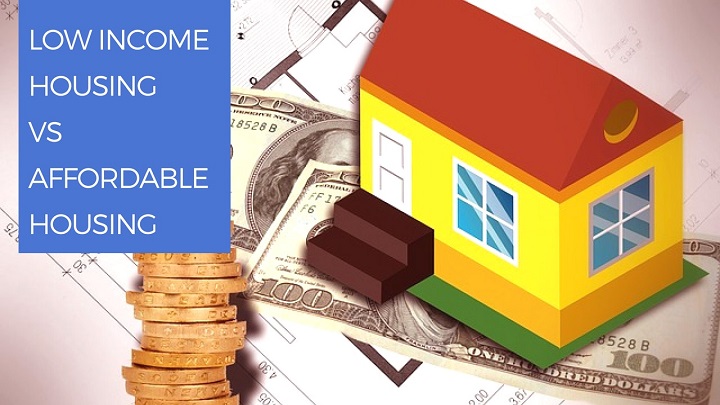 Many times you will find the two terms, "public housing" and "affordable housing" as meaning the same thing.
This has led to plenty of confusion in the process.
In fact, they are actually two entirely different things.
The biggest difference lies in the criteria you will have to meet in order to get public housing.
The biggest issue with confusing these two terms is how many people who struggle with rent may assume that when they get denied for one program, they have been denied for all the other possible programs.
They may not even realize how they could potentially qualify under many of the other programs available.
Never assume that the government will only help the most impoverished of Americans.
On the one hand, affordable housing is classified as less than 30 percent of a person's household income.
It's made available to lower-income families at less than the market value.
Any family that makes 50 percent or less than the area median income could qualify for this government subsidy.
On the other hand, public housing is housing that the government manages or owns.
They provide this type of housing to the low-income families that need it most.
Unlike with affordable housing development, that can only designate a specific portion of income, public housing is dedicated to those with low income or who have a qualifying disability.
Types of Low Income Housing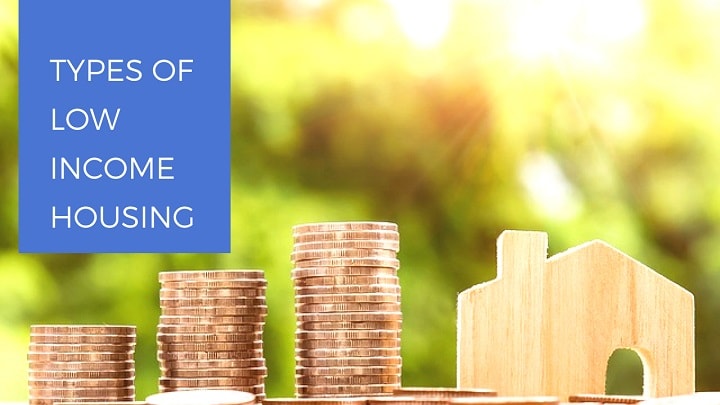 You have several different types of subsidized housing options available to renters. The tenants in public housing will be covered by the Residential Landlord Tenant Act. Some of the most common types of non-profit housing include HUD, Low Income Public Housing, Housing Choice Vouchers and Low Income Housing Tax Credit.
The general criteria depend on the area you live. However, you will usually need to have an income anywhere from 30 to 80 percent lower than the average population.
Some specific types of housing units have been set aside for those with special needs. For example, you have the survivors of domestic violence, the elderly, the disabled and the homeless who qualify for co-operative (co-op) housing.
How to be Eligible and Qualify for Low Income Housing?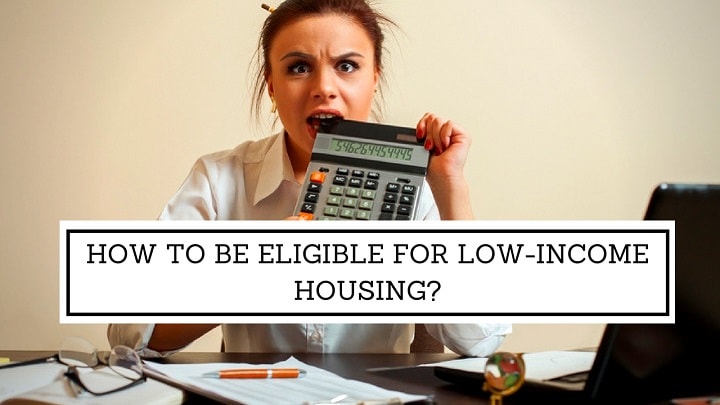 What do you have to do to qualify for low-income housing programs?
First, you should understand the definition of "low income" within your county because it differs from place to place.
For example, families with an annual income of under $100,000 or less will qualify for this.
In Boston, the qualifying income for a family will be $78,150. In Chicago, it differs again at just $63,200.
You can use this tool as a way of finding out whether you qualify and learning the household income limits common in your county.
One of the best ways that you can learn if you qualify is by contacting your local public housing agency.
Luckily, most of the local housing authorities will keep their websites up to date as well, which means that you will have access to some of the most relevant information on seeking housing.
After you have learned whether you qualify, you will also have to look at your job income through HUD.
You will need to confirm your income. You can choose to do this through either invoices, pay stubs or IRS tax returns to prove how much income you have made.
Another one of the requirements to qualify is how you will also have to give a rental history, prove you're a legal resident of the US and pass the criminal background check portion if you want to get past the exclusion factors.
Low-income housing eligibility depends on where you're living, and you should also pay attention to the different residency requirements.
You might be asking, "What if my salary changes?"
If your salary changes, you should contact the manager so that you remain as part of the eligible groups. They will re-examine your case to determine how much you will make, and they will adjust the pricing according to that.
How to Find the Best Low Income Housing Options?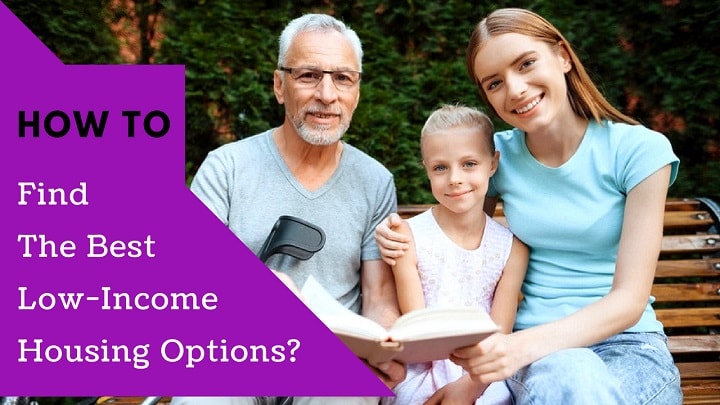 You should look at the low-income housing listings as one of the ways that you can determine how much it will cost you.
What are some things that you should look for? You might do a simple search online to see what you can find for housing units.
After you have done this, however, you should do your due diligence and look at everything available. After it has been confirmed that you will be eligible for this type of housing, you will have to find the apartment.
One of the places that you might look includes the Affordable Housing Search, which is available on HUD's website. You might also look for apartments on Zumper as an alternative option.
The US government also offers the affordable housing guide as another alternative.
If you want to know how to get low-income housing fast, you will want to put together a couple different options.
You will request the application for the apartment and fill it out. This household information should be ready to go with the incomes, names social security numbers and assets.
You have to cover all the residents who will be living in this housing unit.
In general, submitting an application will depend on every community. You should follow their guidelines and be sure that you're following the instructions completely.
In some cases, they could add you to a waiting list if the numbers of units are full. You will have to wait before being contacted.
If you want to avoid being taken off the waitlist, you should respond to it as soon as possible. While it might be frustrating, at least you have made it onto the list.
How To Apply For A Low Income Housing Program?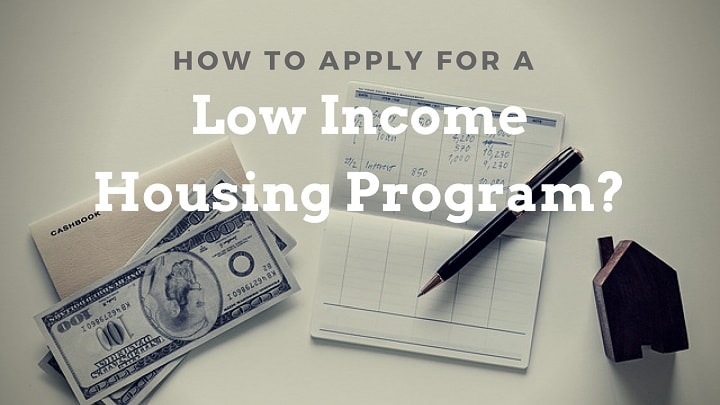 When you go to apply for housing, you should be aware that sometimes there are waiting lists for subsidized housing.
You will go to speak with the local manager and request a low income housing application. After you have gotten the housing application, you will fill out the necessary information.
What is needed will depend on the type of housing that you're requesting. While HUD is funded on the federal level, it often gets funded through the local level with Public Housing Agencies.
This website will help you to find subsidized housing options near me.
There is no one-size-fits-all housing option. Some of the choices may be better suited to you and your family.
Before you taking the time to fill out the housing application, you should first check to see that your incomes don't go over the "income limit." If it's not immediately available on the form, you can contact your HA to determine the limit.
Don't get discouraged right away if your income doesn't fall within the specified category. In some cases, it might make sense for you to HA representative because they will do what they can to help you get housing.
While some states allow for you to fill out the form electronically, you should first speak with your local HA representative to determine if this is acceptable for you.
You want to familiarize yourself with their specific policies to avoid being denied. While you can fill out the application yourself, you can also visit your local HA agency to receive help for filling it out.
I'm Wait-listed – What To Do?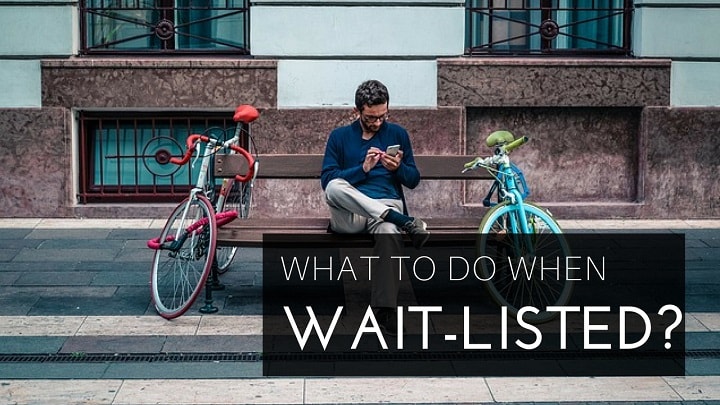 Because the waitlist tends to be so long, you can expect a little waiting time. In fact, some areas have 20,000 people or more who are waiting to get into this type of housing unit.
In general, the large metropolitan areas especially have long waitlists. One of the things that you might do if you need emergency assistance would be to move out of the metropolitan area to lower the time spent on the waiting list.
You can find apartment communities and areas with little to no waiting list. If one area seems to be too long of waiting, simply try another apartment.
In general, public housing programs and Section 8 tend to be the programs with the longest wait time.
You should keep your application updated to show that you are still interested in getting into an apartment. If you want a program with a shorter wait time, you might go with a low-income housing tax credit program.
You also have ways of receiving priority placement. Preferences can help you to get placed sooner, and some of the preferences include:
People with disabilities
Senior citizens
Homeless people
Victims of domestic violence
Victims of natural disasters
Local residency
Finding low income housing for some people is a necessity because of the skyrocketing prices of housing.
You can't afford to pay half your monthly income to rent because you have many other important expenses that you have to pay for. With that in mind, these are some of the options that you have available to you.
I hope that you found this article useful and informative. Please share it on your social media profiles and help us grow.