Choosing the right type of door locking system for your office is a necessary task made difficult by the market. It's necessary because without the right type of locks your office will be vulnerable to theft, and it's difficult because of the large variety of locks available in the market.
But don't worry, because we're going to make this task easier for you. Here we're going to tell you about 5 types of door locking systems that can secure your commercial facility. Let's get started:
#1. Deadbolt locks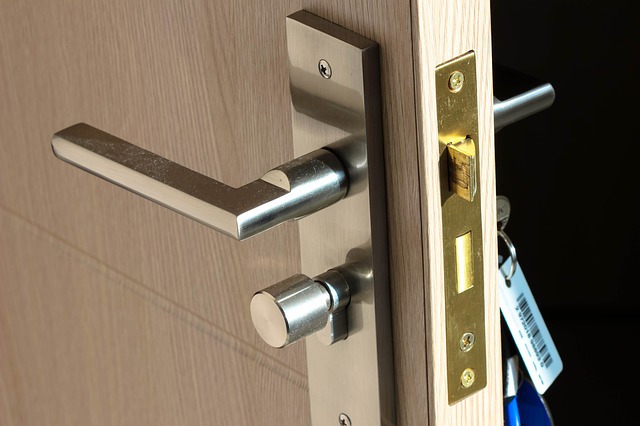 While deadbolt locks are generally meant for residential buildings, an ANSI Grade 1 deadbolt lock can be used reliably in commercial buildings too. A rating of Grade 1 from ANSI means that it will take a very long time to pick the lock, and this rating is assigned only to locks that can satisfy the requirements of commercial safety.
Many of them also come with strike plates to protect the internal components of the lock from external attacks done by a hammer or something else.
#2. Entry locksets
These're locks made especially for medium-security entrances and other commercial doors that don't require too much security. Often these are combined with deadbolts to provide added security.
They come with two doorknobs – one to be locked from inside, and one from outside. The knob inside can be locked with a small button, while the knob outside must be unlocked from a key. A handle set is also provided with these locksets, which you can use to add a decorative door handle to the exteriors of your door.
#3. Keyless locks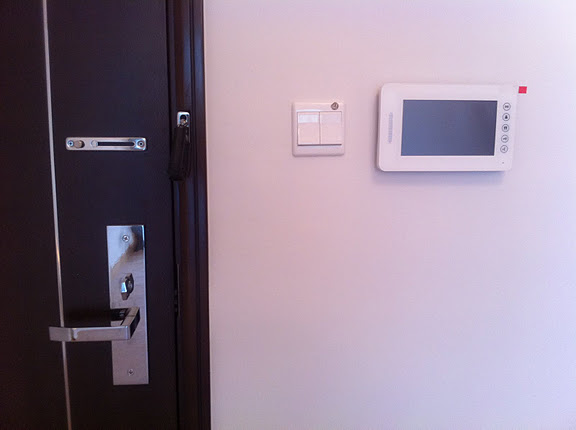 Keyless door locks are locked and opened with help of lock codes. A special thing about these locks is that some of them can sound an alarm if the wrong code is entered more than 3 times.
Anti-theft rolling codes help ensure that no same code is used more than twice, so the code that you use for your lock will be completely unique. Sometimes these locks are also known as access control units (ACUs), and they're also suggested by professional locksmith lock-up services inc.
#4. Mortise locksets
These locksets include two faceplates with keyholes and knobs. The knobs are arranged inside the faceplates to create a lock that looks like a rectangular box. The box is then mounted on the door into a recess, and it operates from a latch. The latch can be operated from both inside and outside the room, but if outside knob is locked then it will operate only by the turn of inside knob from the right key.
#5. Fingerprint-based deadbolts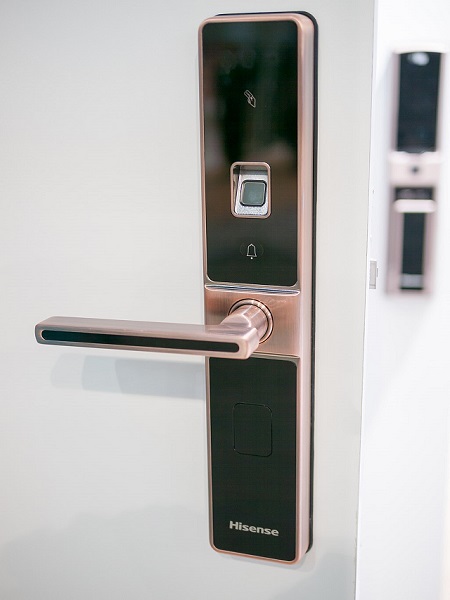 Fingerprint-enabled ANSI Grade 1 deadbolts are also available in the market. These deadbolts can save you from the hassle of remembering code combinations or losing keys. You can also configure multiple users for these deadbolts, which will save you from creating multiple passcodes or keys. If you choose the right model, you won't have to dig an extra hole into your door to fix these deadbolts in place of traditional deadbolts.
Final thoughts
So these were the top five types of commercial door locking systems that can secure your workplace from unwanted people. Just remember one thing while choosing any of these locks – you've got to choose a model whose ANSI Grade is Grade 1. Think of this grade as a certification for commercial grade security systems. As long as this grade is present on any particular lock, it will be strong enough to protect your commercial building.